RCF3610 Series Rotary Cutters
50-130
HP Land Pride's RCF3610 / RCFM3610 dual-spindle rotary cutter is an updated, flat-top version of the original RCR35. With larger gear boxes, larger cutting capacity, and a deeper deck, the RCF3610 is the ideal dual-spindle cutter for narrow areas in pastures, along roadsides, or in tree groves.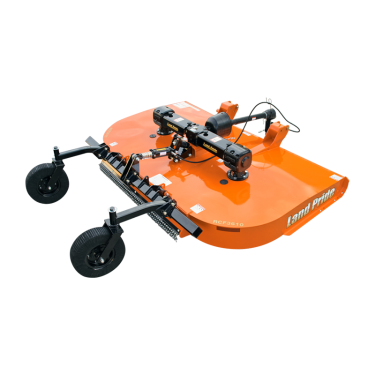 Quick-Hitch Compatible

Our Quick-Hitch System allows you to quickly connect and disconnect from the implement – most without leaving the tractor seat. This is a real time saver when working on multiple projects.

Gearbox Warranty

5 Year Limited Gearbox Warranty demonstrates our confidence in the gearbox's quality and lasting performance.
Enquire Now!