Experience Himac's rock solid and reliable Stick Rake for Wheel Loaders. Precision-engineered right here in Australia by our true-blue fabrication team to ensure incredible build quality and performance longevity needed to tackle our tough Australian conditions.
The Wheel Loader Stick Rakes boast a robust construction and 32mm thick high-grade steel tynes for effective vegetation control, allowing you to capture what you want removed and to sift out everything that you don't.
Forge your own path as you confidently and quickly clear a wide range of vegetation, or general site clean ups, with this stick rake attachment. If you want earth preparation made easy, you want an attachment made by Himac.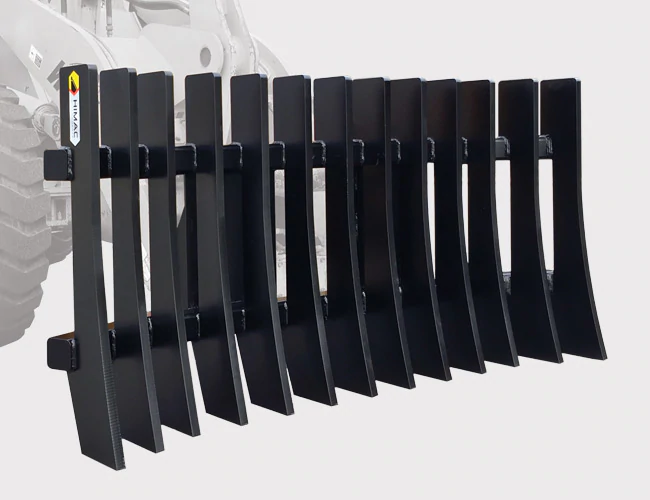 Features

Exceptional Australian-made build – high grade steel
Angled side wings and curved front design
Serious pushing power for clearing vegetation, fence lines and more
Rear tyne stabilisers
180 mm tyne spacings for sifting ability
32 mm thick heavy duty tynes
1200 mm high
Widths available:
2600 mm / 102″, 2800 mm / 110″, 3000 mm / 118″

Choose Wheel Loader Mount

Case
Caterpillar
JCB
Komatsu
Liugong
Ranger
Volvo / Kubota
Yanmar
WCM
Enquire Now!