Tractor Wrapped Bale Grab
Himac Attachments' wrapped bale grabs, or bale handlers, are ideal for the farming environment making bale transportation quick and easy saving you time and money.
The design of the grab bars allows a secure grip on round bales and has a generous maximum opening of 1.8 metres, allowing for an easy grab, every time.
The smooth finish of the bale grab ensures minimal to no damage to bale packaging while secured inside the attachment, ensuring that packaging remains in merchantable condition and that hay isn't spilling across the ground whilst being transported on your property.
Work smarter, not harder with Himac Attachments. With a high-quality build and effective design, you can be sure that your new wrapped bale grab will stand the test of time.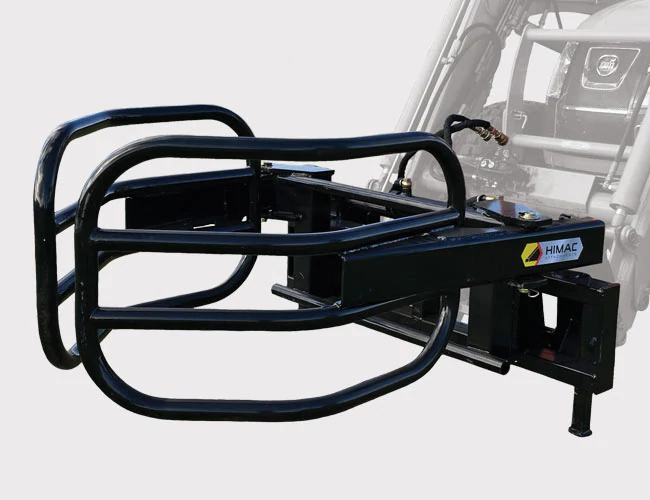 Features

Euro hitch fitted as standard

Maximum clamp opening of 1.8m

Handles round bales

Smooth design ensures no damage to bale packaging

Optional mounts

Euro
John Deere 500 CX
John Deere 600 / 700 Series Q Latch
Challenge Aus
Burder
Enquire Now!