Tractor High Capacity Bucket
The High Capacity Tractor Bucket from Himac Attachments is ideal for moving large amounts in a quick and efficient manner with minimal fuss. With a selection of different widths available, there's a model to suit your desired application.
Suitable for grain, fertiliser, mulch and more, this high capacity tractor bucket will prove to be one of the most valuable tools in your arsenal when it comes to handling and transporting light material bulk.
Designed and constructed here in Australia with high-grade steel and a rock-solid construction, this high capacity bucket is purpose built for working under our harsh climate, day in and day out, offering a level of quality that surpasses the comparable attachments from the competition at a price point that may pleasantly surprise you.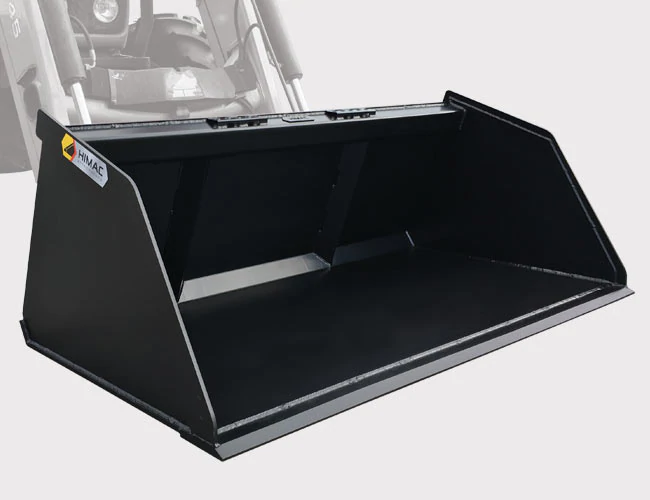 Features

Reinforced back
Grain, fertiliser, mulch… etc
150 x 20 mm cutting edge ( bolt-on available )
Light material bulk loading only
Wear plates on base and sides
Non-spark edges available
Widths available: 66″ – 90″
Euro hitch as standard

Optional extras
Optional mounts

Euro
John Deere 500 CX
John Deere 600 / 700 Series Q Latch
Challenge Aus
Burder
Enquire Now!