Tractor General Purpose Bucket
General purpose tractor loader buckets from Himac are designed and constructed for continuous hard labour day after day. Each Himac tractor bucket works precisely and efficient every time, and they are built right here in Australia for Australian conditions.
Designed for maximum visibility and available in three primary widths / capacities, these tractor buckets from Himac Attachments are the pick of the lot. You can experience owning a Himac tractor attachment at a very competitive price point compared with the rest of the industry.
Each general purpose bucket comes with a 150 x 20mm cutting edge, with option bolt-on cutting edge also available. If you need to carry that bit extra, Himac also offer a large profile model for a 1.0m3 capacity.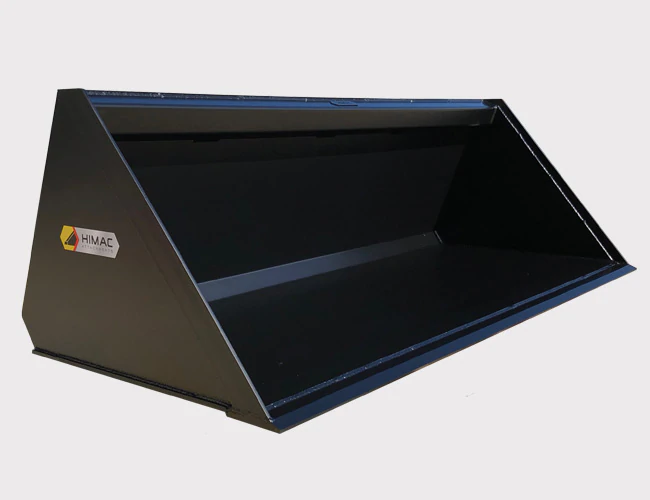 Tractor Bucket Features

6 mm high grade plate shell

Wear plates – 12 mm base, 10 mm sides

150 x 20 mm cutting edge
Widths / Capacities available:
1800 mm / 72″ / 0.5 m3 capacity
2100 mm / 82″ / 0.65 m3 capacity
2400 mm / 94″ / 0.75 m3 capacity
2400 mm / 94″ / 1.0 m3 capacity (large profile)

Optional Extras
Optional mounts

Euro
John Deere 500 CX
John Deere 600 / 700 Series Q Latch
Challenge Aus
Burder
Enquire Now!