Tractor Compact Pallet Forks
imac Compact Tractor Pallet Forks are a handy on-farm attachment for easy loading and unloading.
Compact in size, yet big on being made from only high-quality materials and a solid design to work efficiently on a daily basis. When you're thinking of tractor attachments that stand the test of time, you're thinking Himac.
The Compact Tractor Pallet Forks boast a 900-kg lifting capacity and load guard with high visibility for precision and ease whilst manoeuvring, bringing a powerful and versatile tool to your compact tractor saving both your back and your time without fail!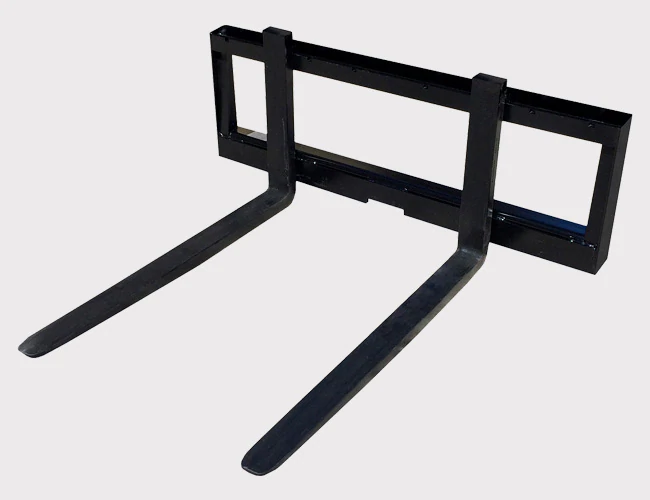 Features

Latch locked adjustable sliding tynes, fixed at top and bottom to prevent bouncing
900 kg lifting capacity
Heavy duty load guard
High visibility

Optional mounts

Three Pin Hitch
Four Pin Hitch
John Deere 200, 300 and 400 CX
Compact Challenge
Compact Burder
Enquire Now!