Tractor Compact Hay Forks
Himac Hay Forks for Compact Tractor Loaders give you an easy bale transportation solution on the farm. With their highly visible Conus 2 spears, you can be sure our compact forks give you maximum safety and reliable build quality.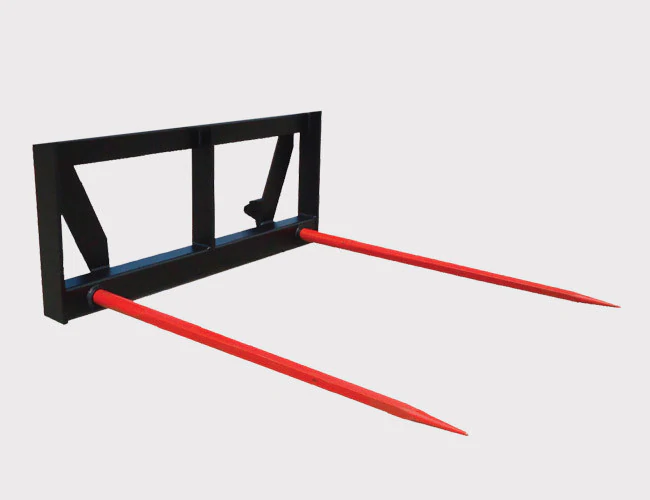 Features

Removable hay spears
Conus 2 spears made in Germany
Distance between spear – 950 mm
Compact frame height
High visibility

Optional mounts

Three Pin Hitch
Four Pin Hitch
John Deere 200, 300 and 400 CX
Compact Challenge
Compact Burder
Enquire Now!