Introducing the highly versatile Himac Claw Grapple – the toughest tractor grapple attachment designed for vegetation control.
The innovative design of the Claw Grapple gives you Push Rake-style capability and ground-ripping prowess (thanks to the fitted Cat J-Series teeth). No matter what you come up against, this tractor grapple is designed to handle it.
Just push it, grab it, lift it and shift it! From logs and branches to handling scrub and larger vegetation – consider it done with this powerful grapple attachment. The high strength build also allows effective scrap / industrial material clean up.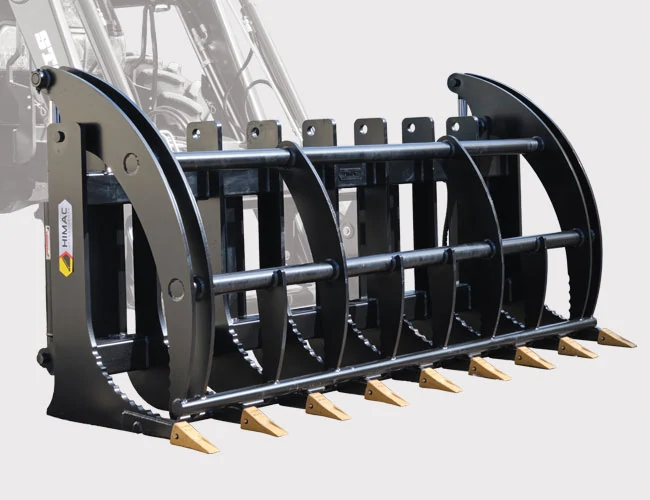 Features

Suits machines up to 140 HP

Single-piece Grapple: 16 mm thick arms, 65 NB horizontal bars

High strength build with 36mm thick tyne ends
Made from incredible Bisalloy 450 steel
Cat J-Series teeth (fitted) for cutting through roots and hard ground

Greasable pivot points

Serrated edges gives precise grip
Large volume due to 1270mm max grapple opening
Front grapple edge allows raking and back dragging
Unique curved shape handles wide range of loads sizes
Hoses and couplings included
Euro hitch as standard
Widths available:
1800 mm / 70″, 2100 mm / 82″, 2400 mm / 94″

Optional mounts

Euro
John Deere 500 CX
John Deere 600 / 700 Series Q Latch
Challenge Aus
Burder
Enquire Now!