Tractor Brush Root Grapple
Need power and precision when it comes to scrub clean up and clearing fence lines? Himac Attachments' Brush Root Grapple is your Tractor Loader attachment of choice with a sturdy and reliable design that's ready to be put to hard work from day one.
This brush root grapple features dual independent grapples for maximum control over large loads, even if awkwardly shaped, in a single load whilst allowing sand and dirt to sift out from the bottom. Improve your productivity with this tractor attachment to handle larger, bulkier loads with less trips and more of your valuable time saved.
With four different widths available, Himac Attachments have a tractor brush root grapple suitable for your application.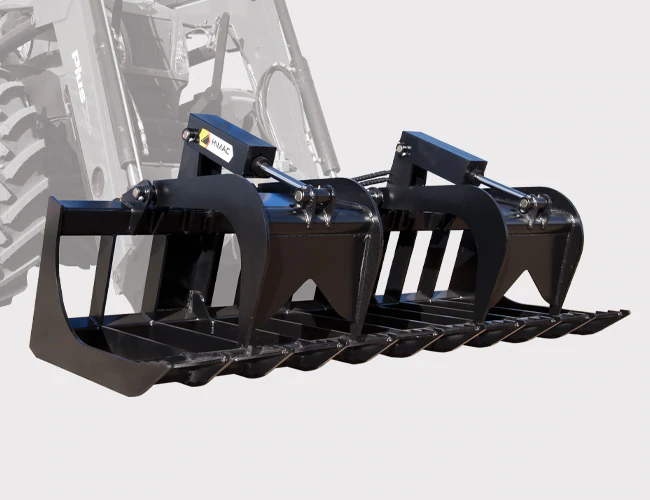 Features

Tynes angled at front edge allow larger volume to be collected, while reaching over debris piles, without disturbing the ground

Greasable pivot points

Dual independent grapples, cylinder covers

Includes hoses and couplings

Widths available:
1710 mm / 68″, 1920 mm / 72″, 2135 mm / 84″, 2350 mm / 94″
Euro hitch as standard

Optional mounts

Euro
John Deere 500 CX
John Deere 600 / 700 Series Q Latch
Challenge Aus
Burder
Enquire Now!