Tractor 3PL HaySpin Bale Spinner
Like our Ag Loader model, you can also harness the incredible feeding action of the HaySpin Bale Spinner with your 3 Point Linkage Tractor.
New to Australia, this innovative linkage attachment can swiftly lift and transport round hay bales to your desired location ready for unrolling. The high quality Conus 2 double spears allow easy central penetration of the bale, with no height adjustment necessary.
The unique design of this 3 point linkage attachment gives you complete control of hay distribution using the hydraulic 2-way rotation to start and stop when needed. This method means you will minimise waste by distributing a single bale over multiple areas!
For even more efficient livestock feeding, lock on a pair of Himac Hay Forks at the front to carry a secondary round bale for extra HaySpin action (front end loader required).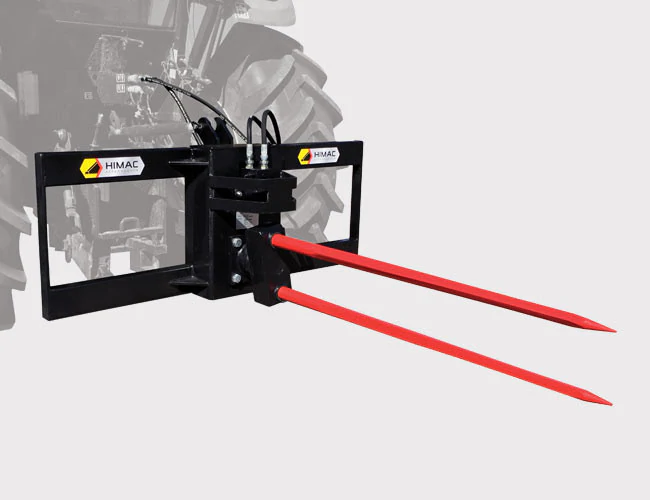 HaySpin Bale Spinner Features

Unroll round hay bales in a precise and time-efficient manner
Minimise bale waste by distributing across multiple areas
A fast and affordable method to feed your livestock
2-way hydraulic rotation to control direction of spin
Quality made Conus 2 spears – 1200 mm length, removeable
Includes hoses and couplings
Cat 1 and 2 Tractor linkage

Optional Extras

Flow Control to adjust speed
Enquire Now!