Suitable for a range of Telehandlers, this Rock Buckets attachment (or Rake Buckets) from Himac Attachments are designed specifically for continual contact with our tough Australian conditions that we're constantly faced with in agricultural work.
Whether you're a hobbyist farmer or driving up the mileage on site, this telehandler rock bucket attachment can give you the edge to do better work in less time.
With excellent sifting and back blading performance, if you're needing a job done right then you need a Himac Attachment.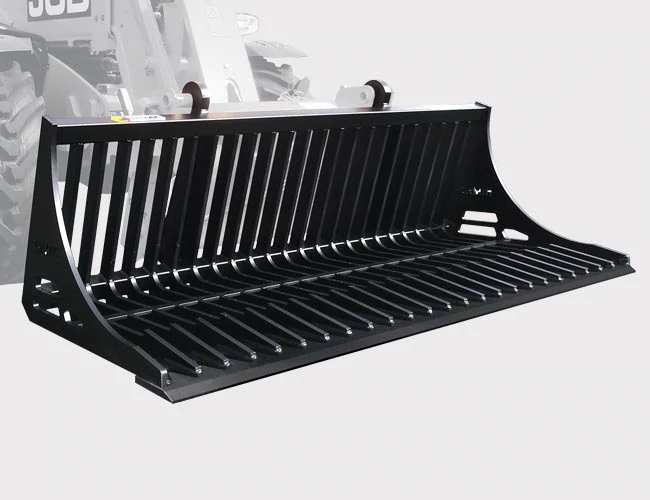 Features

Flat bar design allows maximum sifting
Front lip to hold rocks, branches.. etc
Reinforced front cutting edge
Greater back blading performance
AR36 high grade flat bar – 83 mm spacings
20mm thick flat bar tynes
Widths available:
2100 mm / 82″, 2400 mm / 94″

Optional extras

Grapple Kits to suit Rake Buckets
Enquire Now!