Skid Steer Unloading Bucket
The Skid Steer Concrete Unloading Bucket is an essential piece of equipment perfect for construction sites. Suitable for virtually any skid steer loader, Himac's Skid Steer Unloading Bucket has a strong frame suitable for heavy-duty construction projects.
It is mechanically designed for the quick and clean transport of concrete to tight and difficult areas with limited ease of maneuvering. Reducing exhausting manual labour to a minimum, the Skid Steer Concrete Unloading Bucket will make the good old wheelbarrow a relic of the past.
Ideal for efficient pouring of concrete into post holes, around formed columns and walls, its body allows for accurate placement with no spill and is also easy to clean. With hydraulic levers controlling the bucket's gate, the operator's task is made easy, enhanced further with a 24" chute extension.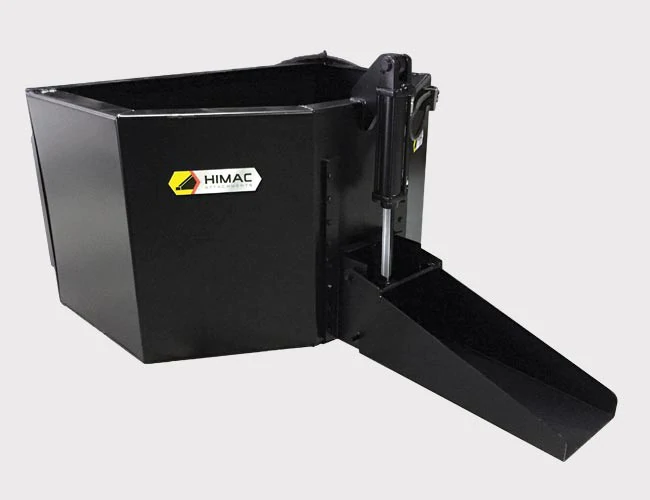 Features

Load capacity is 0.5 m3 

1350kg at max loaded capacity

Heavy duty construction

Hydraulic door for operation from cab

Includes extended discharge chute

Includes hoses and flat face couplings

Universal Skid Steer mount as standard

Optional mounts

Universal mount
Toyota Hitch SDK8, 9, 10, 11
ASV / Positrack PT30, RC30
Bobcat S70, 463, Gehl 1640E
Mustang
Enquire Now!