Skid Steer Under Conveyor Belt Scraper
Under Conveyor Belt Scrapers are a unique attachment for effectively cleaning beneath conveyors with your Skid Steer Loader. With a variety of lengths and widths available, Himac Attachments have the ideal scraper to effectively remove unwanted materials and keep the operating area clean.
Like all products from Himac Attachments, you can be sure that this conveyor belt scraper is designed and built to cope heavy use day in and day out. For skid steer attachments that can be put through hell and back; you're looking at Himac.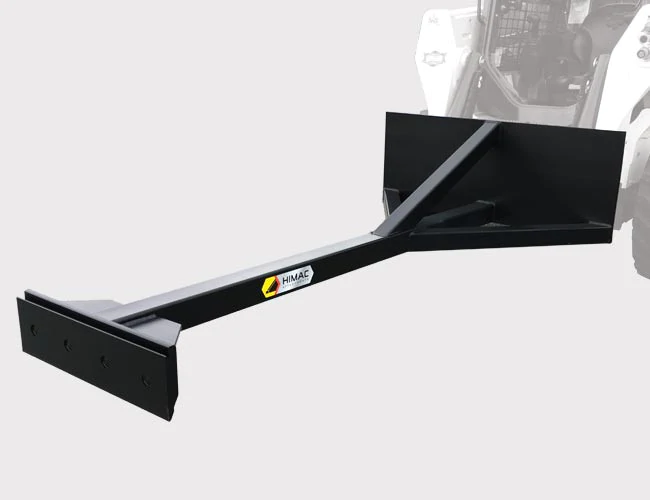 Features

For effective cleaning of spillage / unwanted material beneath conveyor belts
Allows access in hard to reach areas with a Skid Steer Loader
Quick to attach and easy to operate
Replaceable bolt-on edge fitted
Universal Skid Steer mount as standard

Optional mounts

Universal mount
Toyota Hitch SDK8, 9, 10, 11
ASV / Positrack PT30, RC30
Bobcat S70, 463, Gehl 1640E
Mustang
Enquire Now!