Skid Steer Trailer Spotter
When navigating trailers into tight or difficult to access areas, don't risk dents, scrapes or crumples on your vehicles. The trailer spotter from Himac Attachments is an affordable and easy solution to driving trailers with your skid steer.
Pulling and pushing a trailer with a skid steer offers maximum control with tighter turning circles and greater visibility, allowing you to navigate a trailer easily where it would be impossible to manoeuvre with a car.
Quick to attach utilising the universal mount provided, even time and convenience isn't an excuse to pass up this handy attachment.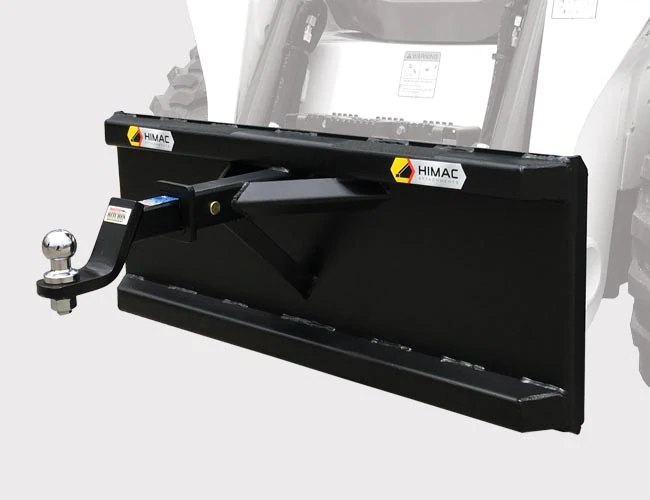 Features

Suits all Reese hitch style draw bars (50 x 50 square)
Non-slip strips on top
Move trailers around with more visibility and greater turn than standard vehicles
Universal mount as standard

Optional mounts

Universal mount
Toyota Hitch SDK8, 9, 10, 11
ASV / Positrack PT30, RC30
Bobcat S70, 463, Gehl 1640E
Mustang
Enquire Now!