Skid Steer Rotary Power Grader
Crush, pound, level and rake all in one pass with the new Himac Rotary Power Grader for Skid Steers / Track Loaders. This powerful bi-directional grader attachment combines the strength of road-grade carbide teeth with versatile angle and tilt capabilities.
Boasting a dual motor design, the Skid Steer Rotary Power Grader pushes 40% more torque without the need for outside bearings and chains. Available in a range of widths and angle / tilt types (manual, hydraulic and combined manual / hydraulic).
Achieve easy and efficient swaling and ditching thanks to the 25 degree angle and 28 degree tilt of this skid steer grader. Ideal for landscaping and civil, the Himac Rotary Power Grader is one serious powerhouse that replaces the need for multiple ground preparation tools and will dramatically increase your productivity.
Whether you're building out a new seedbed, laying fresh turf or needing to clean and clear ground quickly… this hard-hitting attachment can de-thatch, remove debris and pulverise material all in one go.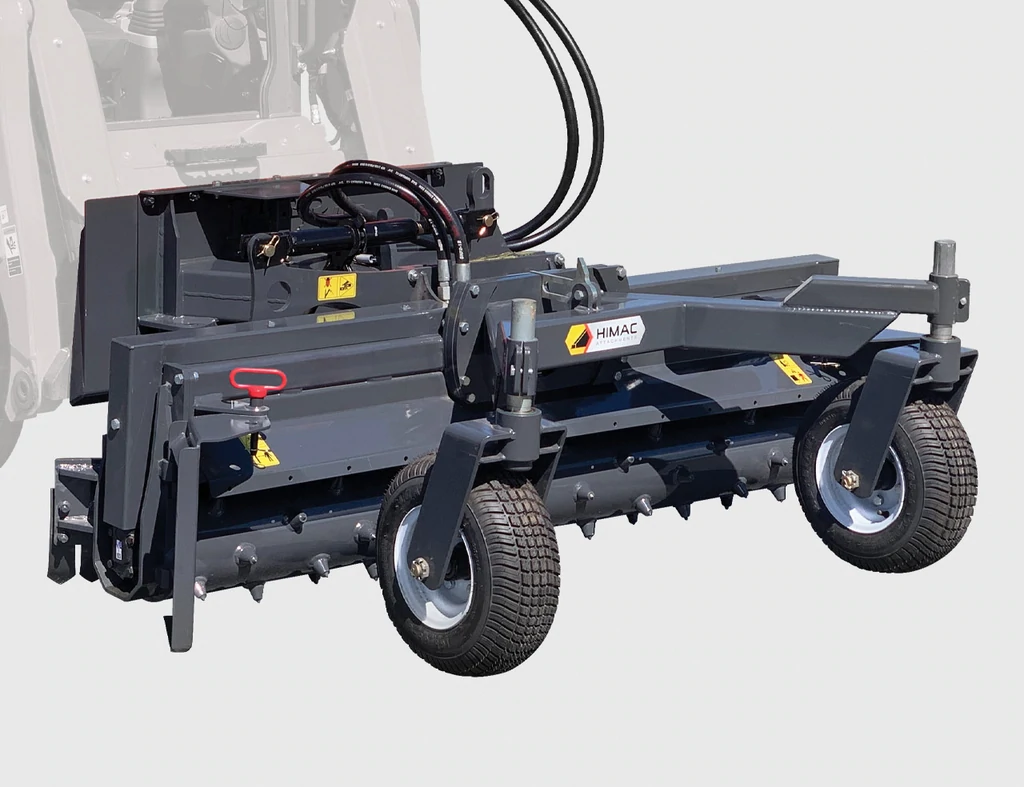 Rotary Power Grader Features

Perform multiple actions in one go: level, grade, crush, rake and more
Bi-directional rotor (hydraulic) for using forwards and backwards
Hydraulic / Manual Angling ± 25°
Hydraulic / Manual Tilting ± 28°
Dual-motor design provides 40% greater torque
Road-grade mini carbide teeth on rotor
Built-in ditch cutters and side shields
Oscillating gauge wheels
Includes skid steer universal mount – others POA
Enquire Now!