Skid Steer Post Rammer / Driver
Install posts in seconds with the Himac Post Rammer. As Australia's exclusive Arrowhead (UK) Distributor, not only you can expect leading product quality and minimal maintenance but experience local after-sales support.
With optional additional moils, you can convert your Post Rammer into a Rock Breaker or Chisel in an instant allowing greater functionality and versatility from this skid steer attachment.
This post driver attachment is an essential time saving and productivity boosting tool to have in your arsenal, making quick work of time consuming and mundane tasks.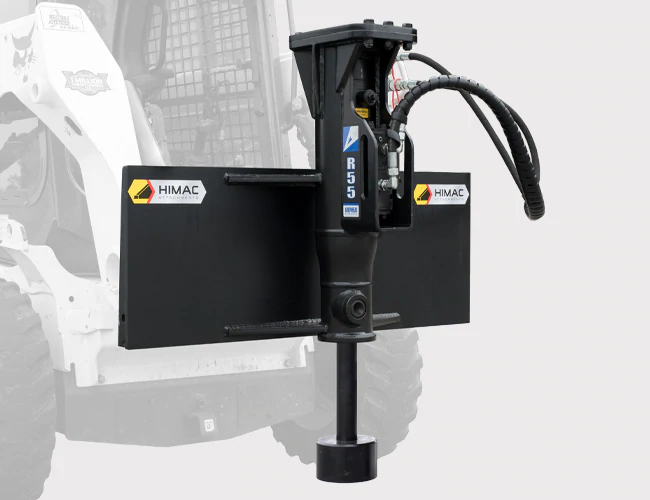 Features

Tie-rodless hammer design

Sound suppression and vibration suppression

No specialist tools required

Includes hoses (excludes couplings)

Up to 1200 blows per minute
Universal Skid Steer mount as standard
Models available: R45 – R65 (other models on request)

Optional Extras

Chisel Moil

Rock Breaker Moil

Optional mounts

Universal mount
Toyota Hitch SDK8, 9, 10, 11
ASV / Positrack PT30, RC30
Bobcat S70, 463, Gehl 1640E
Mustang
Enquire Now!