Skid Steer Limestone Block Lifter
Himac Limestone Block Grabs are a popular and highly useful companion to our Lifting Boom (Lifting Jib). This innovative attachment helps lightens the load when by taking the manual labour out of lifting, placing and lining up limestone blocks when constructing walls, subdivisions and retaining systems.
The Limestone block grab attachment includes rated chains and shackles for maximum safety, durability and product longevity.
Latch on to a Himac Attachment for industry leading material and build quality at a price point that may pleasantly surprise you. So when you need an attachment that's ready to be put through hell and back, make sure it's Himac ready!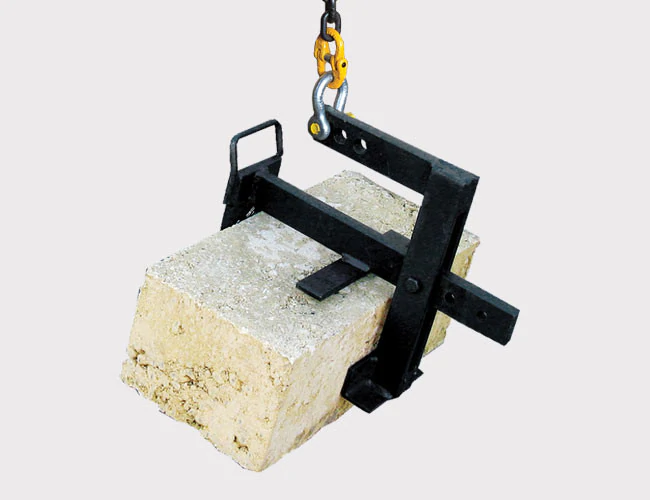 Features

Includes rated chains and shackles
Adjustable up to 350 mm wide
Works seamlessly with our Lifting Boom

Optional mounts

Universal mount
Toyota Hitch SDK8, 9, 10, 11
ASV / Positrack PT30, RC30
Bobcat S70, 463, Gehl 1640E
Mustang
Enquire Now!