Himac Lifting Booms (Lifting Jibs) come in 1000 kg and 1500 kg lifting capacities and are certified to comply with AS1418 safety standards. You can also attach a Limestone Block Grab or certified Swivel Hook to help lighten the load.
Like any other skid steer attachment from Himac, the lifting boom comes with a rock-solid design and manufacturing process allowing it to be put through tough Australian conditions daily without breaking a sweat.
The Skid Steer Lifting Jib is designed to suit all skid steers and track loaders so you can start lifting on site straight away. This handy attachment will go the extra mile when building walls, laying pipes, moving construction steel and much more!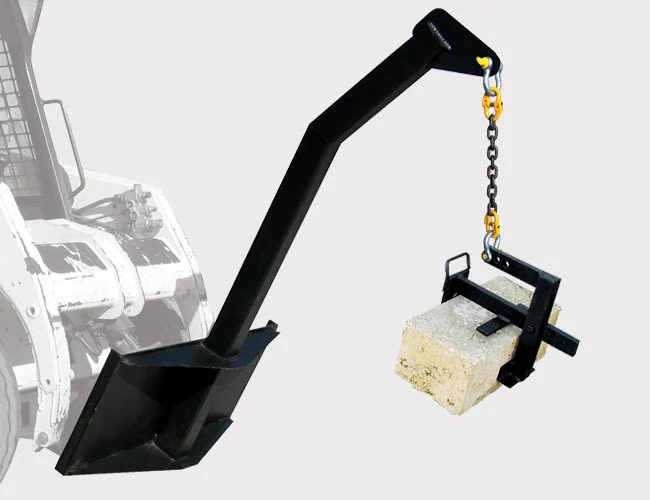 Features

Designed for maximum visibility
Tested and certified to comply with AS1418
Compliance plate fitted
Works with Block Grab and Swivel Hook
Universal Skid Steer mount as standard
Lifting capacities:
1000 kg / 1.0 ton, 1500 kg / 1.5 ton

Optional Extras

Limestone Block Grab (inc certified chains and shackles)
Certified Swivel Hook

Optional mounts

Universal mount
Toyota Hitch SDK8, 9, 10, 11
ASV / Positrack PT30, RC30
Bobcat S70, 463, Gehl 1640E
Mustang
Enquire Now!