Skid Steer Level Spreader Bar
A versatile and inexpensive accessory for your skid steer, Himac Level Spreader Bars (Smudge Bar) are available in different sizes to assist you in levelling out land in minimal time making ground preparation for landscaping, roadworks and so much more an absolute breeze.
Just place on the ground at the desired level and drive back and forth allowing the bar to level the ground and the excess filling any indentations it passes with your skid steer compacting the earth as you go along. This skid steer attachment provides a professional finish to any earth preparation job.
Like all Himac Attachments, this level spreader bar is made of high-grade materials and constructed right here in Australia at our manufacturing plant to handle Australian earthmoving conditions.
This attachment is able to be clamped onto with a 4-in-1 Bucket or via a Universal Mount. As with all Himac Attachments, the skid steer level spreader bar is built to perform efficiently with every use. If you're thinking tough, then you're thinking Himac.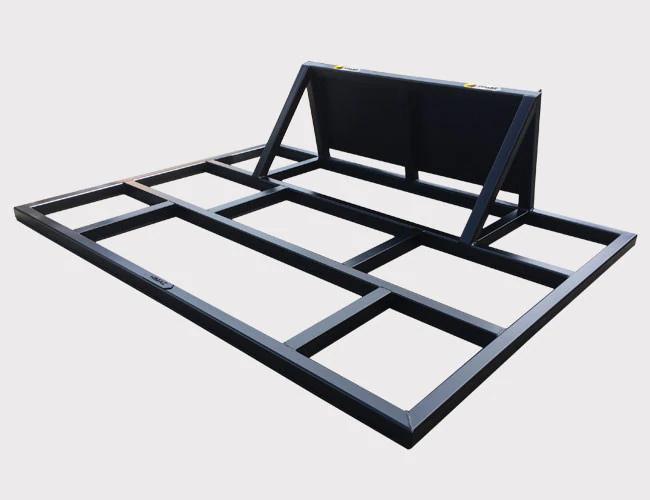 Features

Level dirt and gravel efficiently and easily

Fitted with 12 mm flat bar wear strips on base

4in1 Pickup or Universal Mount

Tube construction

Widths available:
1500 mm / 59″, 1800 mm / 70″, 2000 mm / 78″, 2400 mm / 94″

Optional mounts

Universal mount
Toyota Hitch SDK8, 9, 10, 11
ASV / Positrack PT30, RC30
Bobcat S70, 463, Gehl 1640E
Mustang
Enquire Now!