Skid Steer High Capacity Bucket
The high capacity skid steer buckets are ideal for moving large volumes of material in a quick and efficient manner. If you need things done quick and in bulk, then this is the skid steer attachment for you.
Typically used for grain, fertiliser and mulch, this high capacity bucket is best suited to bulk loading light materials.
If you're unsure if this high capacity bucket is suitable or can handle what you're planning to use it for, give the highly trained and knowledgeable support team at Himac Attachments a call for advice you can count on.
With a bolt-on cutting edge available as an optional extra, this skid steer attachment makes farming and agricultural work a breeze. When you're after top quality attachments at super competitive prices, think Himac.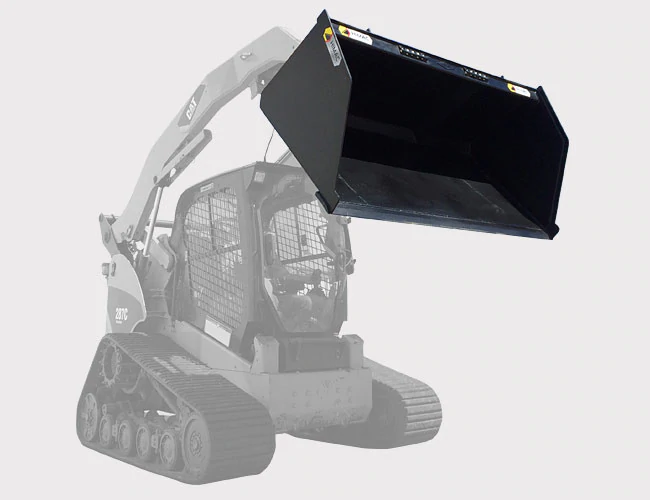 Features

Reinforced back

Grain, fertiliser, mulch… etc

Light material bulk loading only

150 x 20 mm cutting edge

Non-spark edges available

Universal Skid Steer mount as standard
Widths available:
1675 mm / 66″, 1830 mm / 72″, 1980 mm / 78″, 2130 mm / 84″, 2285 mm / 90″

Optional Extras
Optional mounts

Universal mount
Toyota Hitch SDK8, 9, 10, 11
ASV / Positrack PT30, RC30
Bobcat S70, 463, Gehl 1640E
Mustang
Enquire Now!