Himac Skid Steer Hay Forks feature removable spears (1200 mm length) with bright red colouring and a simple yet robust frame design allowing for maximum visibility and support for the bale.
Featuring German made quality construction and heavy duty materials, these removable hay spears are long lasting and will handle continual use day in and day out with ease. If you're thinking tough, you're thinking Himac Attachments.
Choose from 2 spear or 4 spear models to suit your application. Look no further than Himac Hay Forks for easy hay bale transportation and pin-point accuracy.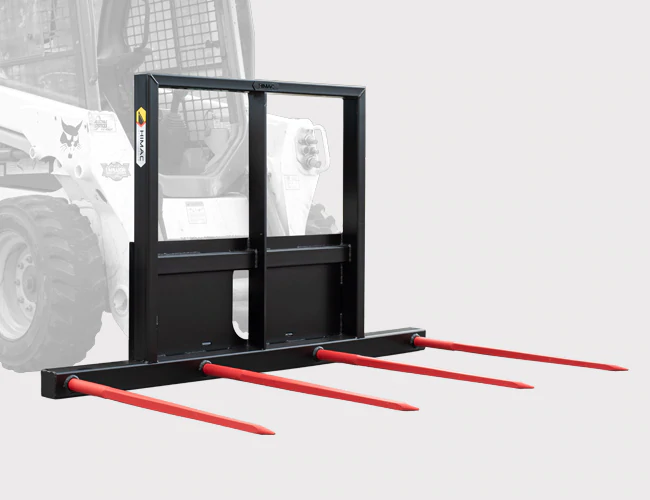 Features

Removable hay spears

1200 mm Conus 2 spears

High quality German-made spears

Available in 4 spear and 2 spear

Universal Skid Steer mount as standard

Optional mounts

Universal mount
Toyota Hitch SDK8, 9, 10, 11
ASV / Positrack PT30, RC30
Bobcat S70, 463, Gehl 1640E
Mustang
Enquire Now!