The Himac Heavy Duty Skid Steer Dozer Blade features one of the most durable pivot point designs available on the market. This robust Skid Steer attachment is an ideal earthmoving and roadwork tool for dozing, levelling ground as well as standard earthmoving work.
The Skid Steer Dozer Blade is also compatible with optional bolt-on level adjust skid shoes for to prevent blade diving, giving you smoother operation with your skid steer.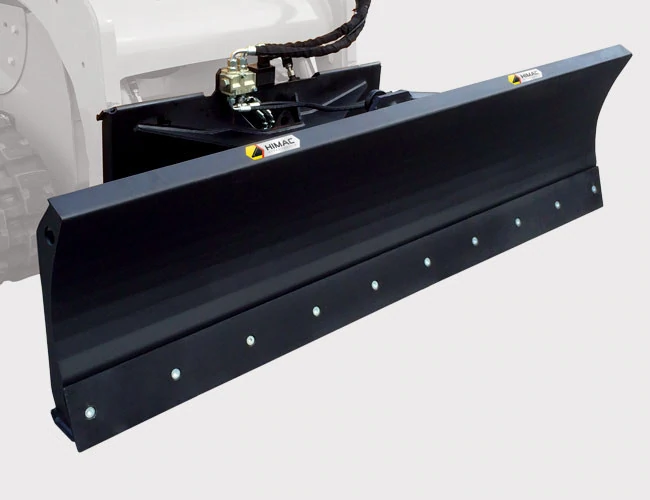 Dozer Blade Features

High quality bolted blade in Hardox HB 450
Hydraulic angling ± 30°
Hydraulic Tilt ± 8°
Shockproof valve
Replaceable cutting edge
Low maintenance
Greasable pivot points
Includes hoses and couplings
Optional extra: Bolt-on Level Adjust Skid Shoes (Left and Right)
Universal Skid Steer mount as standard

Will it work with my Skid Steer?

Here at Himac we've put a lot of thought into our wide product range, which is why we can ensure that our Skid Steer attachments, such as the Dozer Blade, can be used with almost any Skid Steer / Track Loader.

Optional mounts

Universal mount
Toyota Hitch SDK8, 9, 10, 11
ASV / Positrack PT30, RC30
Bobcat S70, 463, Gehl 1640E
Mustang
Enquire Now!