Skid Steer Concrete Kibble Bucket
Himac understand the importance of moving ready-to-pour concrete to the destination quickly, neatly and accurately while maintaining the quality of the cement after it has been mixed. We manufacture a heavy duty constructed Skid Steer Concrete Kibble Bucket for easy handling of concrete on site.
With your skid steer, you can now transport concrete to tight and difficult areas. By minimising manual labour, the Skid Steer Concrete Kibble Bucket will make light work of what is normally a pain in the back! Whether you're delivering concrete into post holes, columns or walls, the concrete kibble's design allows direct placement with no spill.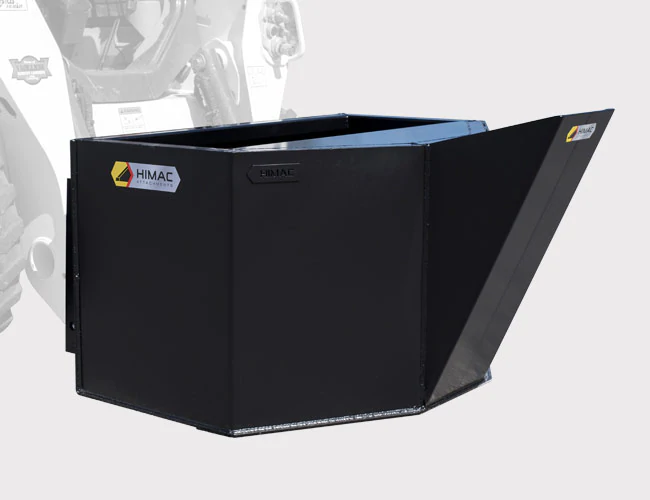 Features

0.5 m3  capacity

1060kg weight at maximum load

Heavy duty construction

Angled spout for direct pour control

Universal Skid Steer mount as standard

Optional mounts

Universal mount
Toyota Hitch SDK8, 9, 10, 11
ASV / Positrack PT30, RC30
Bobcat S70, 463, Gehl 1640E
Mustang
Enquire Now!