Skid Steer Brush Root Grapple
Grapple onto scrub, unwanted vegetation, fallen branches, logs and more with power and precision that you only get with Himac Attachments' Skid Steer Brush Root Grapple.
With greasable pivot points and extreme duty design, there isn't a clean-up too messy or too heavy for this Brush Root Grapple attachment.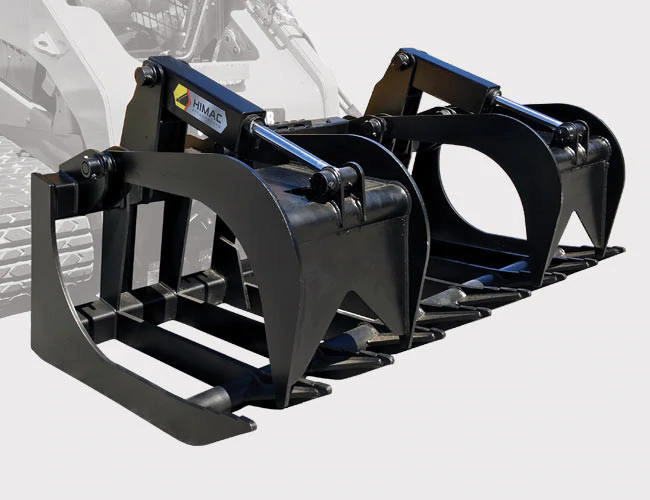 Features

The design, with tynes angled up at front edge, allows a larger volume to be picked up by reaching over the debris piles without the front edge digging in and disturbing the ground

Greasable pivot points

Cylinder covers on heavy duty and extreme

Dual independent grapples

Includes hoses and couplings
Universal Skid Steer mount as standard
Widths available:
1710 mm / 68″, 1920 mm / 76″, 2135 mm / 84″

Optional mounts

Universal mount
Toyota Hitch SDK8, 9, 10, 11
ASV / Positrack PT30, RC30
Bobcat S70, 463, Gehl 1640E
Mustang
Enquire Now!