Self-Loading Wheel Loader Mixer Bucket
Make light work of concrete mixing with the Self-Loading Concrete Mixer Bucket for Wheel Loaders. Avoid mistakes and messy consequences with an innovate "scoop 'n' mix" design that's dead easy to operate.
The Wheel Loader Mixer Bucket removes the burden of loading, mixing and pouring concrete with high-strength spiral paddles that give you the right mix in a matter of minutes. Scoop what you need, break your bag across the grill, add cement powder and water and you're ready to go.
An integrated bottom opening can be hydraulically operated from the cab and included unloading pipe means you get a precise pour in hard to reach areas.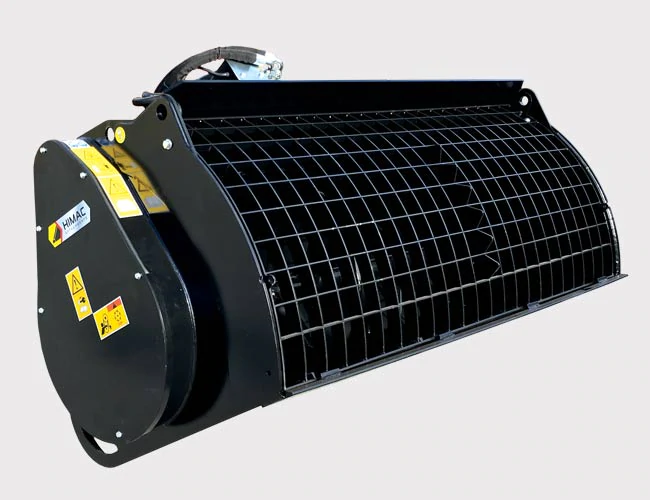 Wheel Loader Mixer Bucket Features

Integrated bag breaker on curved safety grill
Innovative self-loading design and hydraulic bottom opening
Add-on unloading pipe included
Robust spiral design paddles for thorough mixing
Comes with electric control kit
Hoses and couplings included
450 L – 1100 L capacities available
Premium build quality – made in Italy

Designed with efficiency in mind

From working on-site with construction projects to fencing season on the farm, our Wheel Loader Mixer Bucket will make your life easier. This powerful attachment ensures a thorough mix in a matter of minutes, ready to pour and move on to the next placement. Think Himac for wheel loader attachments that last.

Choose Wheel Loader Mount

Case
Caterpillar
JCB
Komatsu
Liugong
Ranger
Volvo / Kubota
Yanmar
WCM
Enquire Now!