Self-Loading Telehandler  Mixer Bucket
The Himac Self-Loading Telehandler Mixer Bucket makes concrete work a breeze. As concrete can be difficult to work with, not having the correct setup for the job could end in detrimental and messy consequences.
Thankfully, our Telehandler Mixer Buckets mean loading, mixing and delivering concrete is no longer a burden. Simply scoop what you need for your mix, add cement powder quickly using the in-built bag breaker, add water and you're ready to go. The hydraulic bottom opening and attachable unloading pipe gives you precise control when pouring.
Our concrete mixer buckets come in various capacities to suit your needs and can make up to 600 litres per load!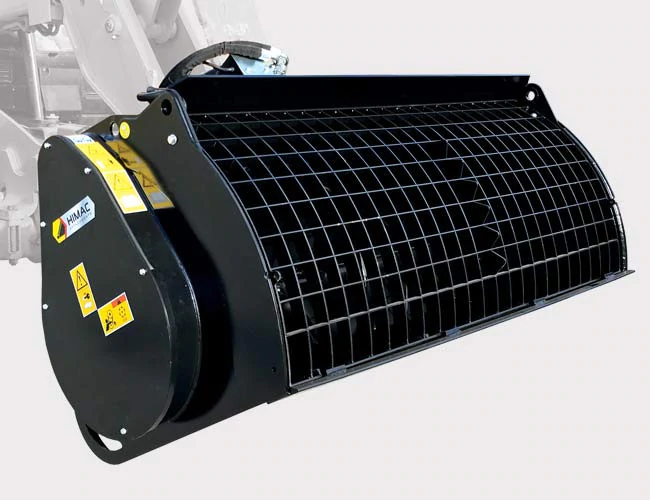 Telehandler Mixer Bucket Features

Effective self-loading ability with hydraulic bottom opening
Includes unloading pipe
Safety grill with bag breaker
Electric control kit supplied
Hoses and couplings included
Extra strong spiral design paddles
Models available: 200 L – 600 L
Premium Italian quality

Efficient by design

Whether you're out on the farm fencing and need to mix concrete each day or working on construction for your property, our Telehandler Mixer Bucket will make your job a lot easier. Featuring an extra strong spiral paddle design, this powerful attachment ensures a perfect mix every time. It's hard work made easy with Himac!

Choose Telehandler Mount

Bobcat / Clark
Cat IT
Claas Scorpion
Dieci Apollo
Dieci Multi Hitch
Faresin
Genie
JCB Q-Fit
JCB Compact
John Deere / Matbro
JLG
Manitou
Merlo ZM2 / ZM3
New Holland
Enquire Now!