Self-Loading Mini Loader  Mixer Bucket
Make light work of a hard job with the Self-Loading Concrete Mixer Bucket for Mini Loaders. With a range of mixer bucket capacities and machine suitabilities, we are now able to offer this smaller model for compact loaders.
Avoid a poor quality concrete mix and messy clean ups with this innovative cement mixer attachment that will load, mix and deliver concrete with ease. You can add cement powder in seconds using the in-built bag breaker, while the powerful spiral paddles effectively mix away. The side unloading chute allows you get in position, flip it open and begin your concrete pour.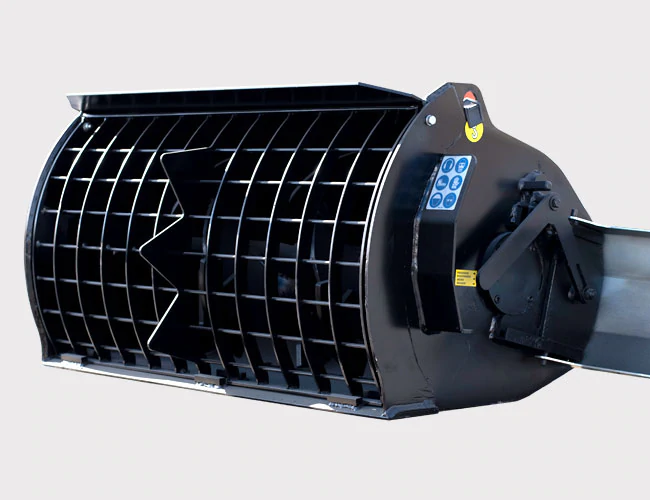 Mixer Bucket Features

Self-loading scoop 'n' mix design
Side chute (manual opening)
Bag breaker integrated on the heavy duty safety grill
Includes hoses and couplings
Robust spiral design paddles
Models available:
100L
Leading Italian quality
Enquire Now!