70-250 HP
Land Pride's single wing, 14-foot RC4614 / RCM4614 Rotary Cutter, is designed for use in contract- and municipal mowing applications. Right of ways, roadsides, pastures, open areas, and row crop fields are all candidates for this heavy-duty cutter. (RC4620 Photo shown as reference.)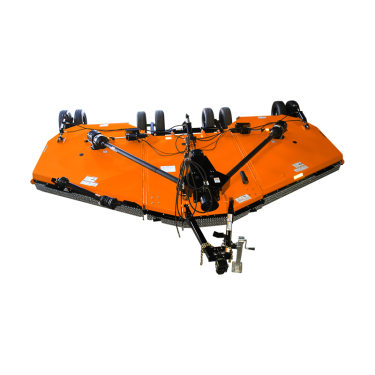 Beveled Skid Shoes

Wing skid shoes are flanged up along length of outside edge. This allows operator to turn without leading edge of wing skid shoes digging into the ground.

3″ Cutting Capacity

These cutters offers 3″ cutting capacity. See Operator's Manual for more information.

Optional LP Performance Hitch

Clevis swivels two ways: Cutter can swivel clockwise and counterclockwise about tractor drawbar up to 12° in either direction.
Enquire Now!