The Himac Forks+ range continues to expand with the Hook-on Lifting Boom. Yet another creative Pallet Forks add-on you can mount and unmount in seconds which saves hours of manual labour.
Like our dedicated Lifting Boom, this forks attachment addition is guaranteed to save your back and your time, helping you work more efficiently and profitably.
Whether you're construction retaining walls, shifting loaded pallets, laying pipes; the hook-on lifting boom is a simple solution with a big impact on productivity at a streamlined price.
The relatively compact size of the hook-on attachment means you can always have the convenience of a lifting boom without carting around another a full-sized attachment for your machine, making it more realistic to always have on-hand and ready to go at a moment's notice.
Even the simplest add-ons from Himac Attachments come with the same dedication to quality materials and local Australian craftsmanship, made right here in our factory.
You can get to work quicker with Himac Attachments with fast turnaround times on quotes and lightning fast dispatch times, thanks to our tightly integrated courier network.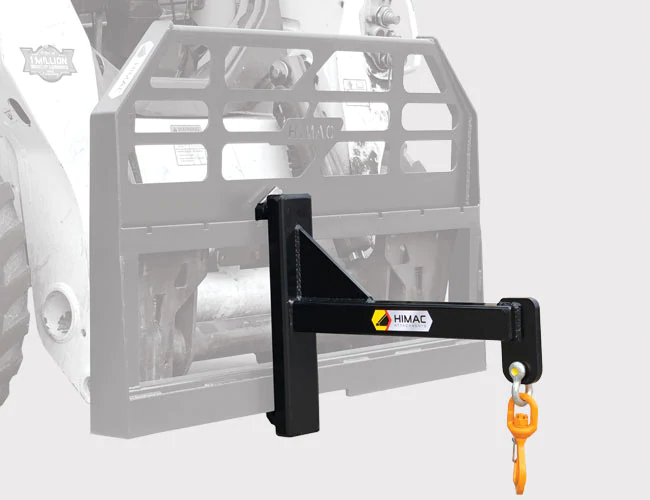 Features

Exclusive match for the Sliding Tyne Pallet Forks frame
Hook on in seconds
Latch-lock system for secure positioning
500kg lifting capacity
Compatible with our standard swivel lifting hook and block lifter
One of many add-on attachments in our Forks+ Range
Enquire Now!