Excavator Tilting Quick Hitch
Give your Excavator attachment instant tilting ability with Himac Attachments' hydraulic excavator tilting quick hitch – allowing a full 45-degree tilt, in both directions and suitable for 3 tonne to 8.5 tonne machines.
The tilting quick hitch is an excavator's secret to always having the right tool for the right job. When digging gets challenging and getting out and digging by hand just isn't an option – the tilting quick hitch provides your excavator with maximum versatility,
Tackle challenging angles without having to continually reposition your excavator or risk tipping your machine to get your job done. The titling quick hitch from Himac Attachment is a great way to retrofit your existing buckets into an excavator tilt bucket.
Your equipment is only as strong as its weakest link which is why the Himac Attachments tilting quick hitch is designed and built to stand being put through hell and back day in and day out. When jobs get tough and you need the hard work made easy; think Himac.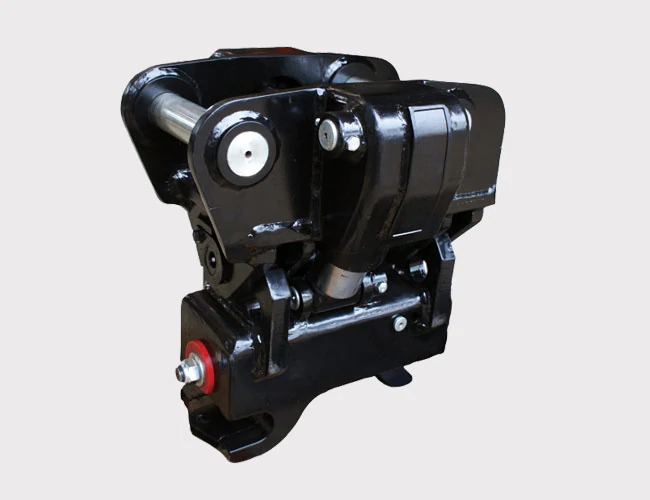 Features

Hydraulic 45 degree tilt – both directions

Multiple pin centre pick-up

Models for 3 – 4.9 T / 5 – 8.5 T
Enquire Now!