Push away and scoop up vegetation and debris allowing sand and soil to sift out with ease using the Excavator Scoop Rake from Himac Attachments.
Constructed from high grade 15 mm Bissalloy tynes, this unique excavator attachment gives you the clearing ability of our Push Rake models and post-job clean up using a scoop-style variation in design.
Thanks to the rounded scoop shape and rake design, this excavator attachment is perfect for picking up, sifting and transporting large rocks and vegetation.
This scoop rake comes in various models suitable for excavators ranging from anywhere between 4 tonne up to 9.5 tonne machines.
Designed and built to last, just like all Himac Attachments, this excavator scoop rake can be put through hell and back on a daily basis without breaking a sweat.
Support from Himac Attachments is excellent from start to further than finished. All quotes are responded to promptly, products are shipped and delivered quickly thanks to having local stock kept around the country and after-sales support is industry leading.
With industry leading attachments, pricing and service – once you go Himac, you'll never go back!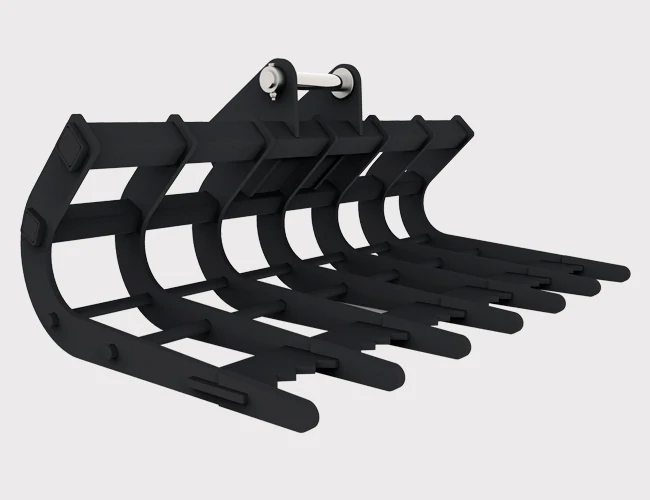 Features

Raking and scooping ability
20 mm high grade tynes
Ideal for clearing vegetation and sifting medium / large rocks
1400 mm model – 210 mm spacings:
For 4 – 6.5 T
1650 mm model – 250 mm spacings:
For 7 – 9.5 T
Enquire Now!