Excavator Rock Breaker / Hammer
Himac are the official Australian distributor of Arrowhead Rock Breakers. Made in the UK, Arrowhead require the lowest maintenance of any rock hammers on the market and are heavily sought-after by the hire industry.
Tackle large amounts of rock or limestone with ease and at a more affordable price point than you'd expect for such power and precision. If you're needing to turn solid materials in the ground into manageable, scoopable chunks to get your land ready for its next application quickly, then this is the attachment for you.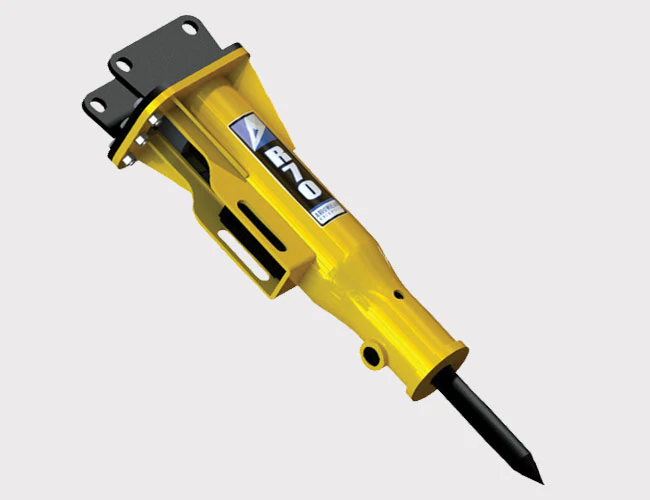 Features

Minimal maintence, Lower noise levels

Tie-rodless hammer design

Suppressed vibration and sound as standard

Fully serviceable using no specialist tools

Includes hoses (excludes couplings)

Models available:
R40: 40 mm tool diam, for 0.7 – 1.5 T
R45: 45 mm tool diam, for 1.7 – 2.8 T
R55: 55 mm tool diam, for 2.8 – 4 T
R65: 65 mm tool diam, for 4 – 5.5 T
R70: 70 mm tool diam, for 5 – 7 T
R75: 75 mm tool diam, for 6.5 – 8.5 T

Optional Extras

Chisel Moil
Post Driver Moil
Enquire Now!