Break new ground with the Himac Excavator Ripper for extreme duty tearing! Featuring a single shank for maximum point loading built from high grade steel.
Boasting a maximum digging depth of 750mm, if you have earth that's playing tough and doesn't want to give in – this excavator attachment will help you get to the bottom of it!
Inspired by our popular 5 and 7 tyne Rippers, this attachment allows you to bust through hard ground, concrete, roots, rocks and more with superior accuracy and minimal clean up, making light work of specific or tight space excavation tasks.
Himac Attachments proudly bring a highly effective ripper attachment accessible to Excavator owners at a competitive price. With models to suit 1 tonne to 12 tonne excavators, we've got your back at Himac.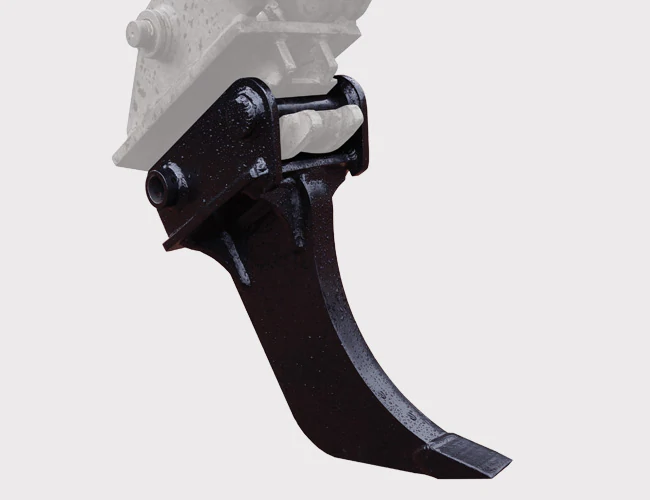 Excavator Ripper Features

Perfect for ground preparation and quick demolition

Reinforced mount for additional strength
Shank up to 50 mm thick
Rippers come with replaceable teeth

Models available:
420 mm dig depth for 1 – 2 T
500 mm dig depth for 3 – 4 T
600 mm dig depth for 5 – 6 T
650 mm dig depth for 7 – 8 T
700 mm dig depth for 9 – 10 T
750 mm dig depth for 11 – 12 T
Enquire Now!