Excavator Extreme Duty Brush Cutter
Perform extreme duty vegetation control with the Excavator Brush Cutter Slasher. Featuring direct drive hydraulic motors and double edge blades ideal for intense slashing work.
Boasting a seriously tough serrated 4-blade carrier, this attachment is able to clear through thick shrubbery and tree regrowth with minimal effort to deliver outstanding results!
High strength and levels of quality don't need to cost the earth either, but you'll already know that if this isn't your first Himac Attachment.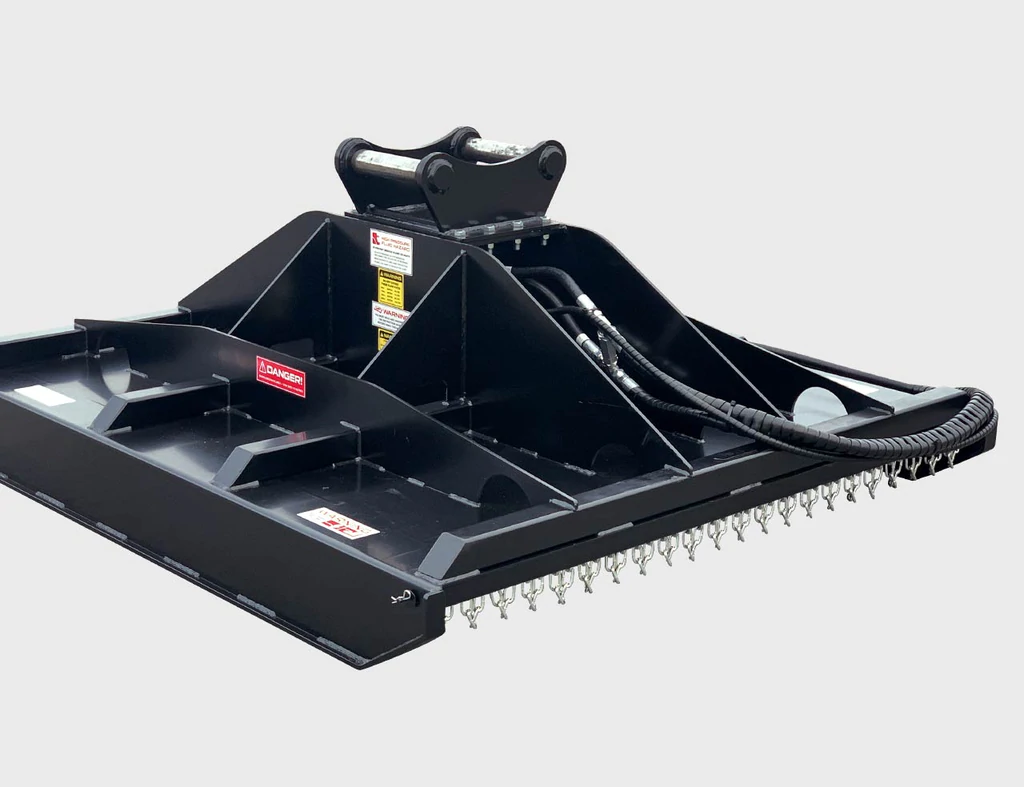 Features

Cutting width – 1830 mm / 72″
High quality Australian steel construction – 6 mm thick deck

Cut vegetation easily up to 5″ diameter

High torque hydraulic motor (direct drive)

Direct drive through massive hub assembly

Four double edged blades

Safety chains

Case drain fitted as standard

Wire protection feature

Complies with Australian safety standards
Enquire Now!