Adjustable Wheel Loader Pallet Forks
Himac Wheel Loader Pallet Forks are the staple attachment for any loader operator. Boasting a heavy duty load guard and maximum visibility, these pallet forks are designed for operational accuracy and stability when inserting and lifting.
The sliding pallet fork tynes are secured with a latch-locked system allowing quick-adjust of the distance between to suit your load. By being able to remove tynes, the transportation process of these wheel loader forks is dead easy.
As one of Australia's most trusted attachment specialists, Himac manufacture the majority of their machinery attachments right here in Australia (including wheel loader pallet fork frames).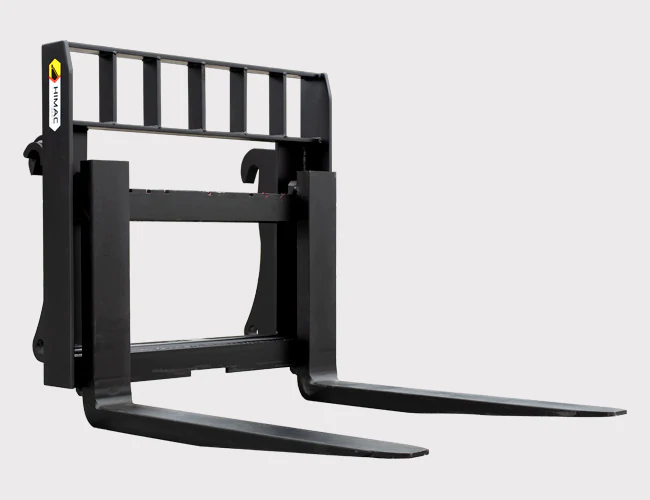 Wheel Loader Forks Features

Precision-made load guard with maximum visibility

Simple hook up tynes – no hinge required

Quick adjust tynes using a sliding latch-locked system

ITA Class 3 Load capacities:
3500 kg / 3.5 ton, 4000 kg / 4 ton, 5000 kg / 5 ton
ITA Class 4 Load capacities: 
6000 kg / 6 ton, 8000 kg / 8 ton

Choose Wheel Loader Mount

Case
Caterpillar
JCB
Komatsu
Liugong
Ranger
Volvo / Kubota
Yanmar
WCM
Enquire Now!