Adjustable Tractor Pallet Forks
Constructed to perform heavy duty lifting tasks, Himac's sliding tyne pallet forks are the workhorse you need in your tractor's arsenal.
This sliding tyne pallet fork attachment has a heavy duty load guard designed to provide maximum visibility, features tynes that are fixed at the top and bottom to prevent bouncing when transporting loads, is certified to comply with the AS2359 safety rating, comes with a Euro hitch as standard and is available in models up to a 2.5 ton lift capacity. Also available as floating tyne.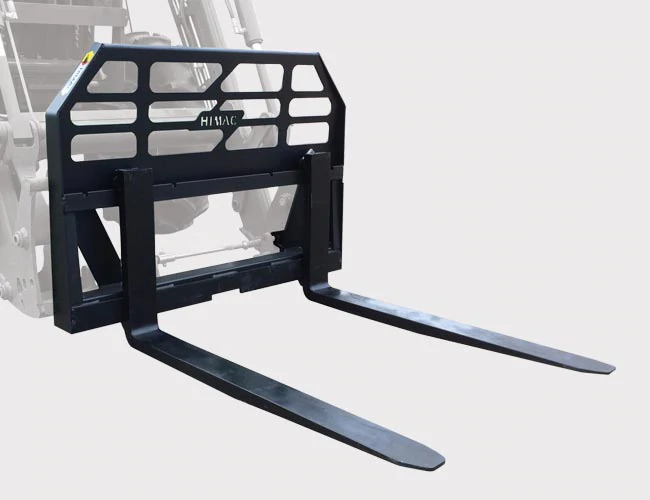 Features

Tested and certified to comply with Australian Standard AS2359

Heavy duty load guard

Easy hook up adjustable latch locked tynes

Fixed at top and bottom to prevent bouncing
Most popular style of forks in the industry
NEW Forks+ Range of Add-Ons
Expand the versatility of Himac Forks with quick-install additions
Load capacities available:
1500 kg / 1.5 ton, 1800 kg / 1.8 ton, 2500 kg / 2.5 ton
Euro hitch as standard

Optional mounts

Euro
John Deere 500 CX
John Deere 600 / 700 Series Q Latch
Challenge Aus
Burder
Enquire Now!