Adjustable Mini Loader Pallet Forks
Himac Pallet Forks are a must-have attachment for Mini Loaders. Our pallet forks provide up to 900 kg lifting capacity and also features a unique pallet fork design that allows for maximum visibility without sacrificing a strong back plate leaving no compromise to performance and structural integrity.
Himac Attachments' mini loader pallet forks are designed, manufactured and tested in Australia for the tough Australian environment. So if you're looking for an attachment will give you the performance you need every time, you're looking for Himac.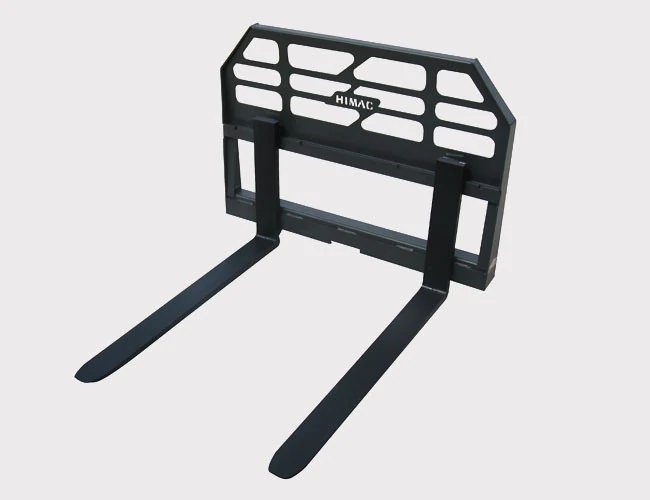 Pallet Forks

Adjustable latch tynes
Tyne length 1000 mm
Maximum visibility head guard
900 kg lifting capacity
Enquire Now!